I rarely talk about the books I read on here, but I really need to do so with "The House in the Cerulean Sea", and hopefully convince you to try it. Plus its on sale right now on kindle until September 29th 2020 . Who doesn't love a good sale for a good book?
I went into this book not knowing much about it but if you want to, here is the synopsis. All I knew was that it had a MM romance with magical creatures. I knew that every single person I followed who read it, loved it and raved about it. Some even cried. So I was skeptical because I am not into whats trending. But after reading this book, I get it.
The story and characters were cute, sweet and funny. I found myself laughing , and rereading some scenes just to laugh again. Its descriptive. It hard to not feel happy and warm when reading it. Its like a comfort you need when every single thing seems to be going wrong. It brings important ideas about we perceive others and how we can go about changing that.
I know I am not doing it justice, but I am also not good at reviews and I do not want to spoil anything for anyone. So I am going to talk about each character and what makes them awesome.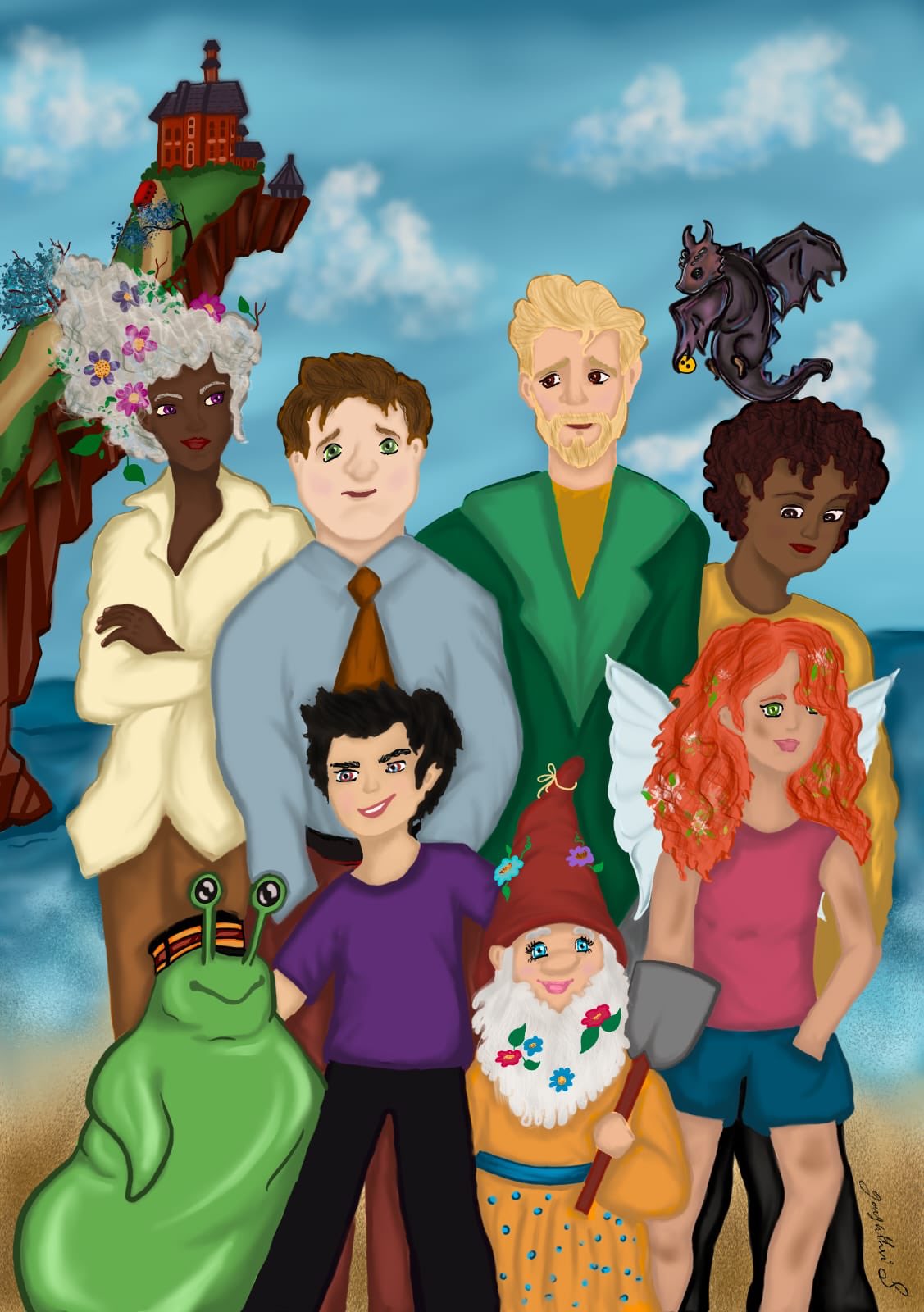 a grumpy old guy who lives my himself, does his job, follows the rules, has a cat and is overweight
the most caring and non-judgmental adults ever
a gnome who loves her shovel
a sprite who is protective
a wyvern who loves his treasures
an unidentifiable green blob who has a very big dream
a were-Pomeranian who gets scared easily
the Antichrist who wants to do evil things to do (just kidding)
Hopefully I have convinced you to give this book a try. And if you have read it, we can talk about it.